Welcome To Our Patch
When I was growing up, the beginning of the fall harvest season was a truly magical time of year, something I anticipated with unbelievable excitement. The foods, festivities, and events were absolutely unique to the season. When these things, and many more, were combined with the astonishing natural beauty surrounding my family's home, they created a wonderful feeling and sensation, unlike anything else I had experienced.
At Granny Mae's Pumpkin Patch we recreate the special atmosphere I remember so distinctly from my childhood and we enjoy nothing more than sharing it with all our delightful friends, old and new, who come for a visit.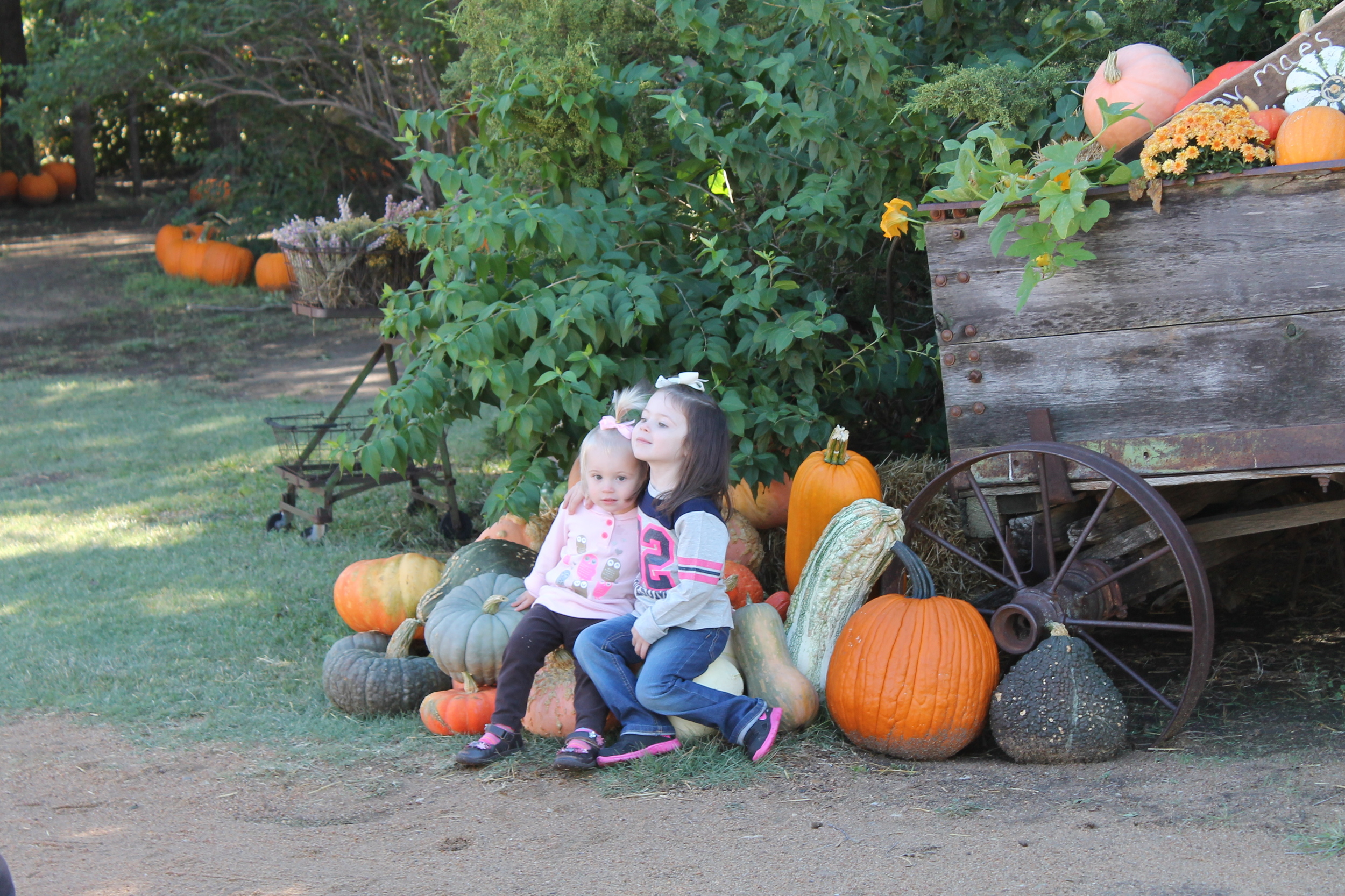 At Granny Mae's Pumpkin Patch we have created six unique patches - Munchkin Land, SuperFreaks, Land of Giants, Gourd Grove, Full Moon Farm, and the Pumpkin Patch - where we grow pumpkins and gourds in every shape, color, and size imaginable.
Everything grown at Granny Mae's Pumpkin Patch is planted by hand and is never treated with herbicides. Because of this, every stage (from picking, painting and carving, to pies) is safer and healthier for your family.
Over the years Granny Mae's Pumpkin Patch has grown and transformed. What started with a single patch and a dream to offer pumpkins to friends and neighbors, has become a fall-themed festival shared with thousands of wonderful people from far and wide. While many things have changed, our passion for providing a wholesome fall experience to everyone who comes to Granny Mae's Pumpkin Patch remains the same. From sing-alongs on the trolley ride through Scarecrow Meadow to roasting peanuts over an open-fire, the beloved fall games and activities so many of us enjoy return every year at Granny Mae's Pumpkin Patch.
Activities:
Granny Mae's Maze & Scavenger Hunt

Belly Acre's Old Fashioned Candy

Cider House

Jack's Place Concessions

Baley Park

Treasure Hunt

Patches Gift Shoppe

Harvest Barn

Trolley Rides through Scarecrow Meadow

Kernal's Carnival Games

Pumpkin Hollow

The Haunted Forest

Granny Mae's Fly-Over

Barrel Train Rides

Roasting Peanuts and Marshmallows

Sing-alongs

Live music

Bonfires

Prairie Trail

Pumpkin Lane
. . . and much more
**THERE ARE NO ADMITTANCE FEES FOR GRANNY MAE'S PUMPKIN PATCH**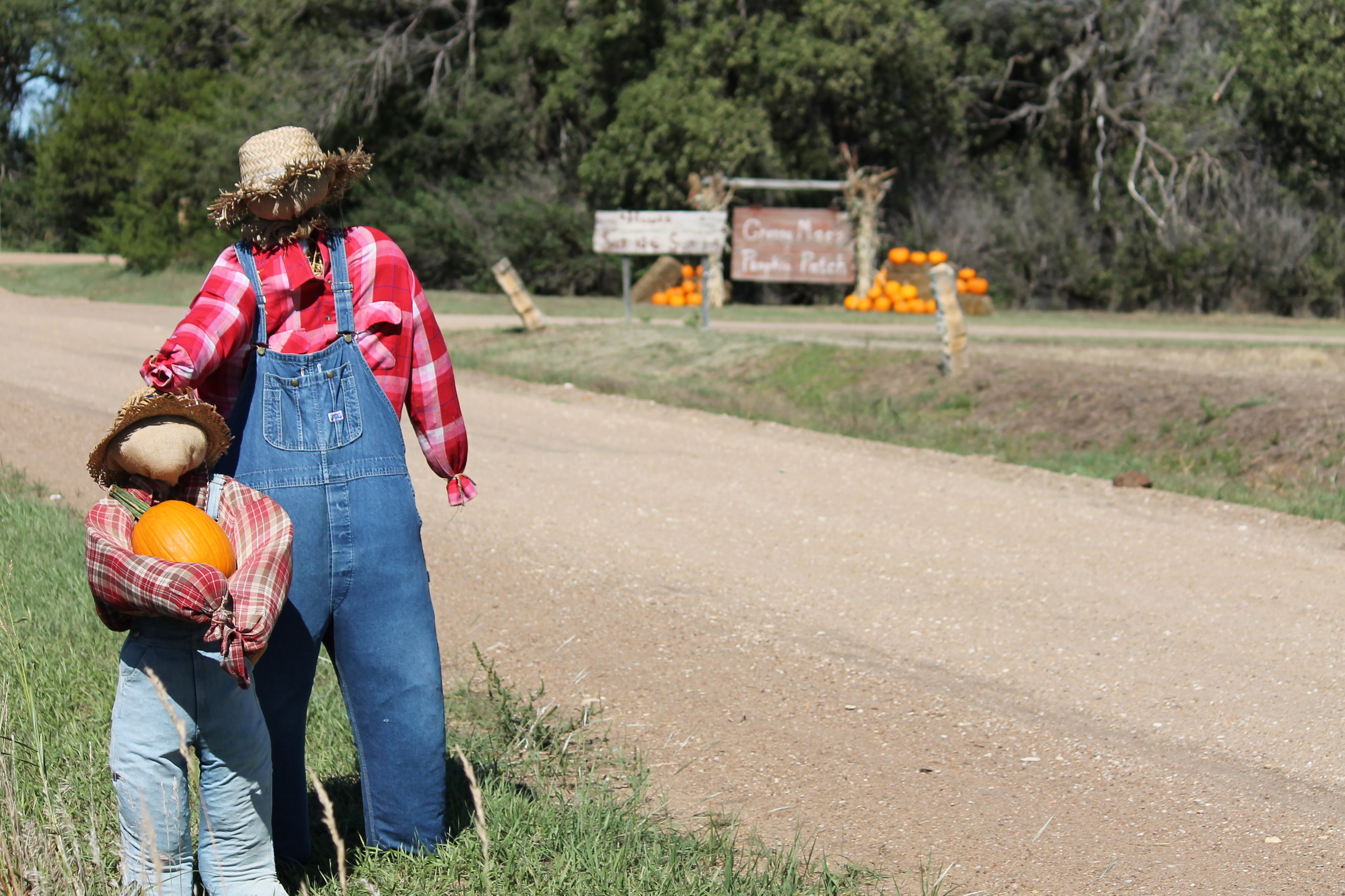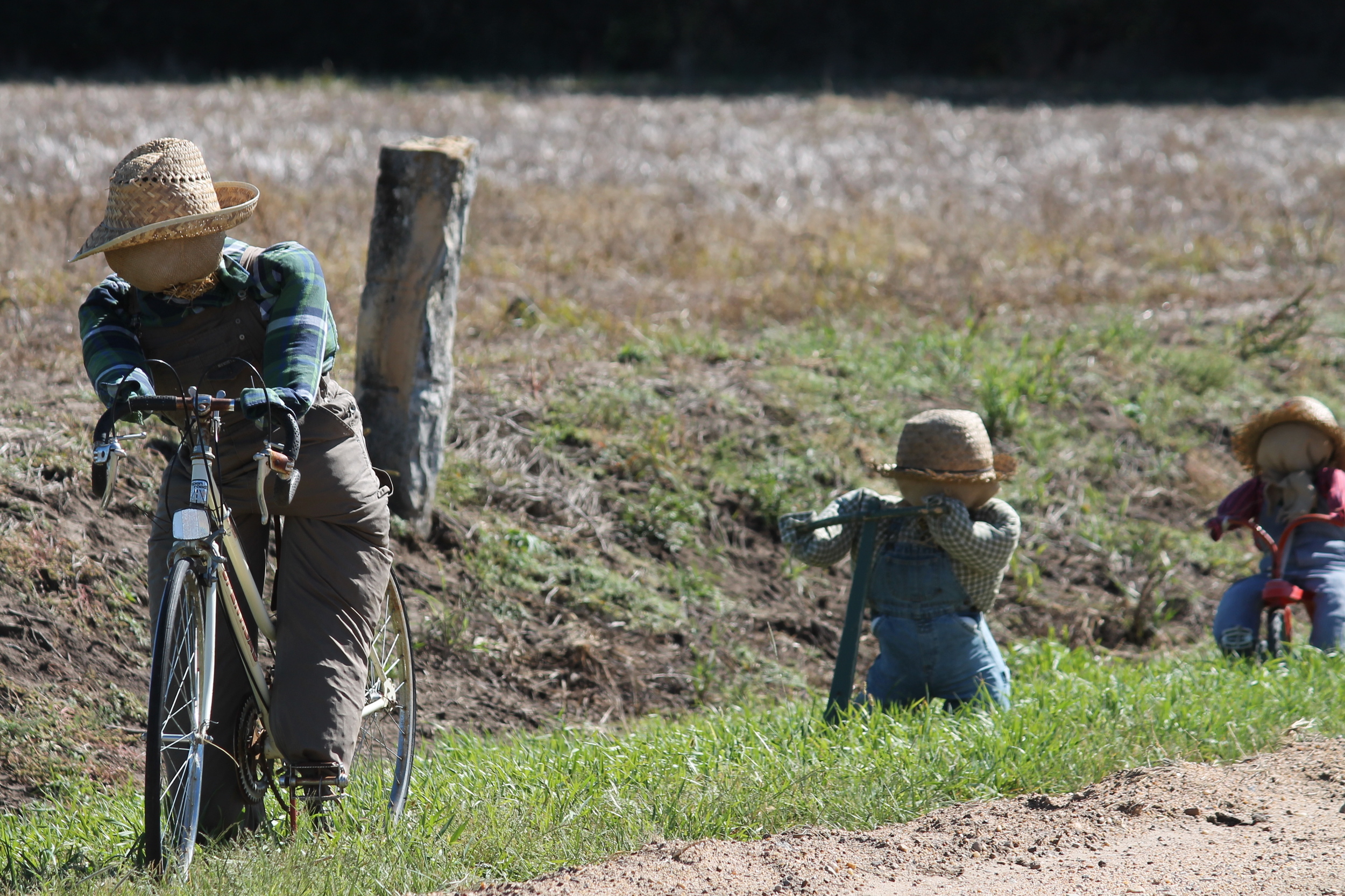 The Scarecrows at Granny Mae's Pumpkin Patch have become quite popular over time. Many of our friends visit each year just to see what they're up to. You'll find Scarecrows throughout Granny Mae's Pumpkin Patch; playing baseball, climbing the playground, riding bikes, walking the dog, they seem to be involved in pretty much everything.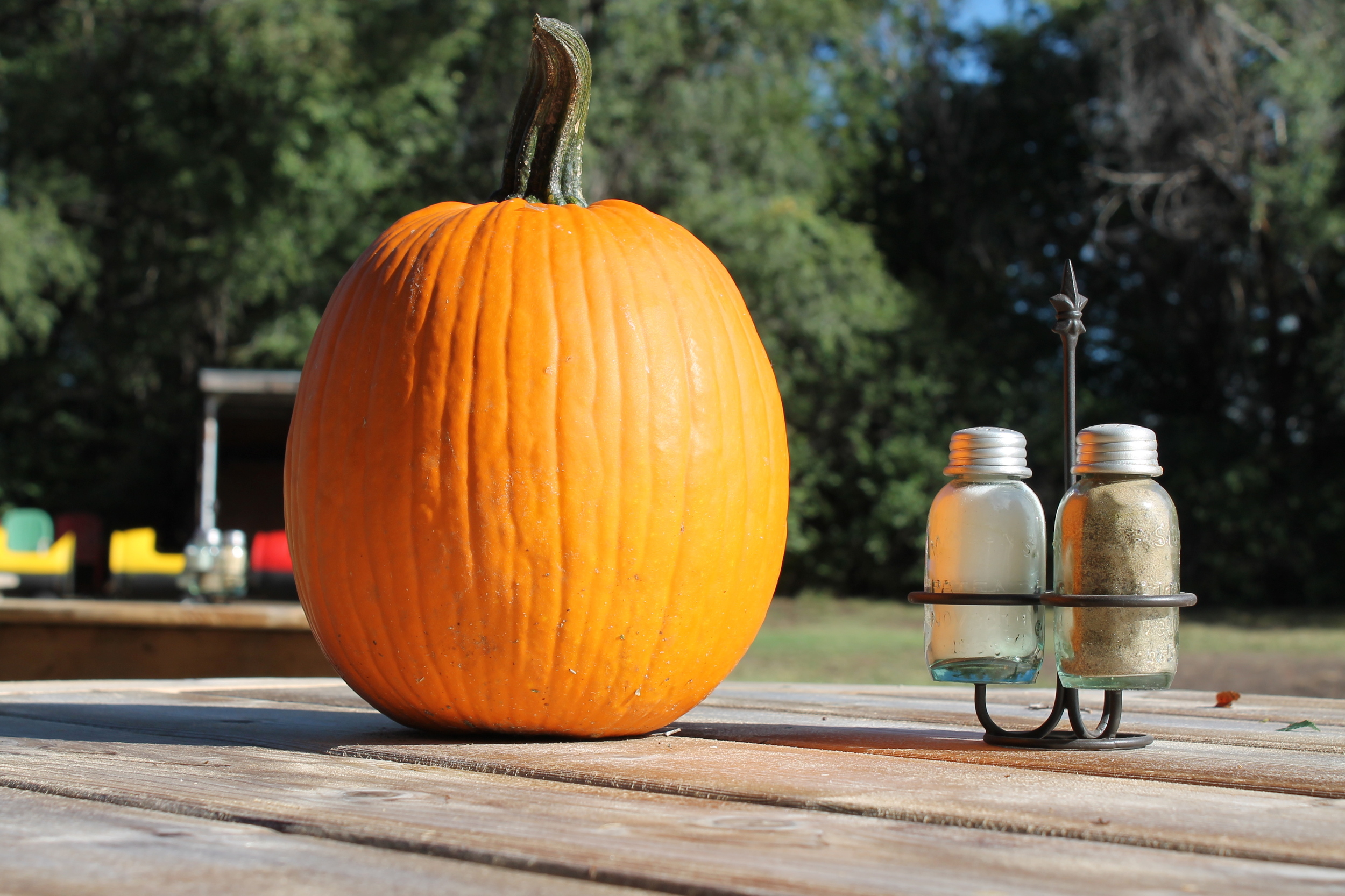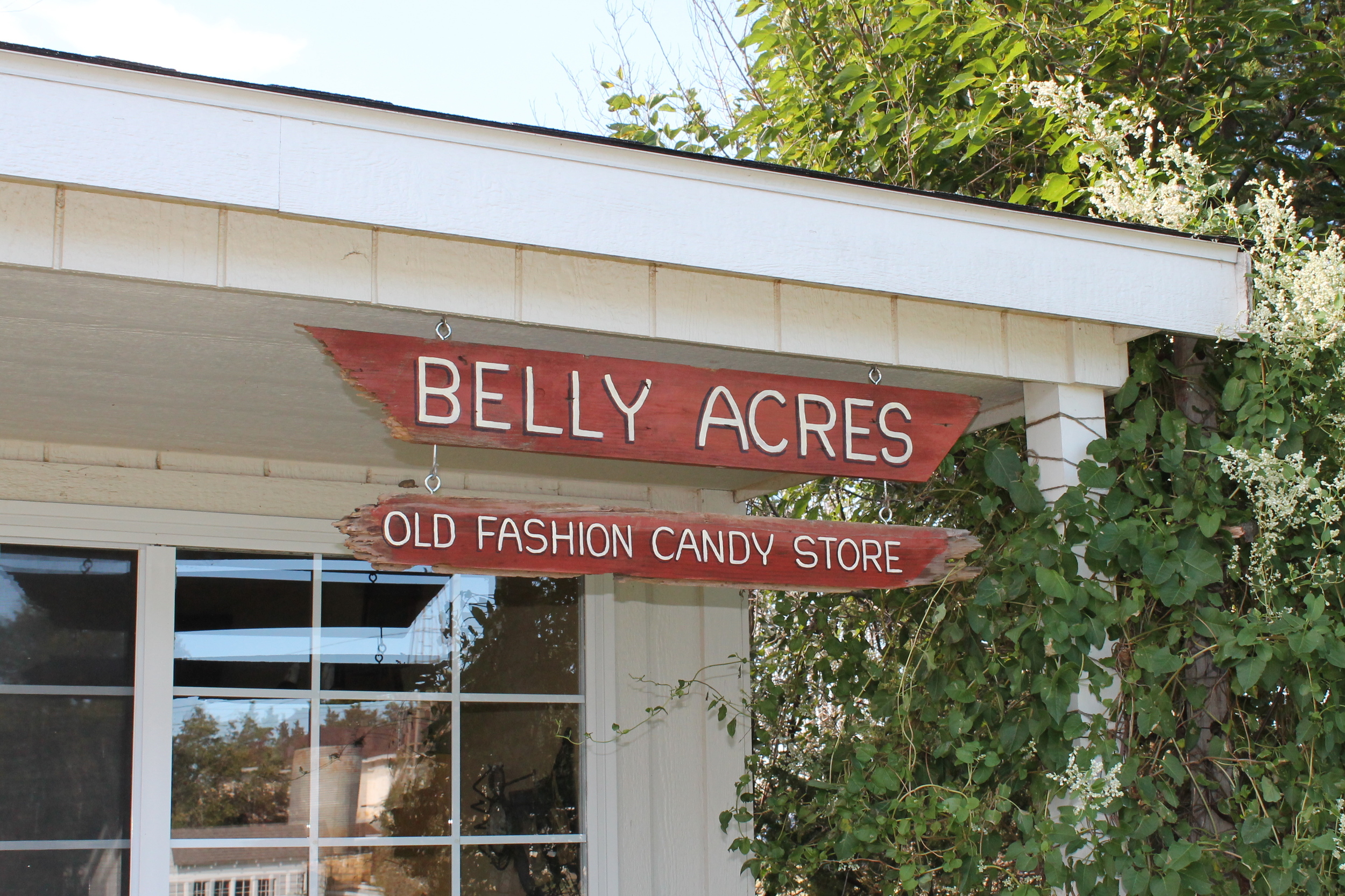 A fall festival isn't complete without the unique fall foods and gifts that belong to the season. At Granny Mae's Pumpkin Patch you'll find the delicious foods, treats, and drinks to warm and fill your belly at The Cider House, Jack's Place, and Belly Acres Old Fashion Candy Store. Shopping for beautiful, handcrafted gifts is fun and relaxing at Patches' Gift Shoppe.